Seven Springs hydrotherapy pool appeal
In September 2018, the facilities were no longer fit for purpose and the pool shut down. Residents and the local community were left without an important service.
Help us refurbish our hydrotherapy pool and activities area
For many people living with a disability in the UK, hydrotherapy can be essential. It can help to maintain the best quality of life for the longest time possible.
To refurbish we need to raise £250,000.
Hydrotherapy Appeal
One-off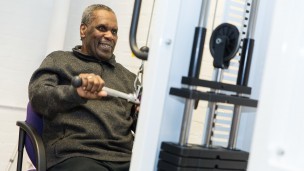 £10 could pay for equipment that helps develop upper and lower body strength so disabled people can improve their mobility and movement.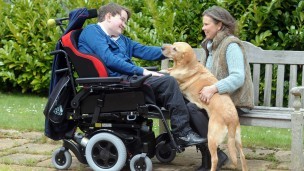 £25 could help pay for one to one swimming lessons for a disabled person, helping them stay fit and more active, as well as giving them access to sport.
£50 could help pay for specialist physiotherapy equipment to help someone regain movement.
Or donate other amount
Having a pool again would bring my confidence back. I have to take antibiotics at the moment because I can't exercise as much, so my toe swells up. It's good to have a pool, it brings lots of confidence to other people too.

Tom, Seven Springs resident
Since its closure, Tom, one of Seven Springs' residents, has really missed the hydrotherapy pool and is keen to be able to use it again to help him adapt to and feel more comfortable in his new wheelchair.
We're now looking to raise £250,000 to refurbish the pool and activity suite. This money will go towards essential furnishings and equipment, such as wireless and sensory technology and adaptive exercise equipment, helping us to meet the varying needs across the Kent community.