Training and consultancy
Who we are and what we do
We will work with you to design, develop and deliver bespoke training and consultancy solutions. With our support, you will develop a best practice approach to disability and create impactful organisational change.
How we support you
We will work in partnership with you to develop packages of support based on your needs through:
Bespoke training for your teams.
Support through the Disability Confident scheme.
Providing guidance or implementing best practice strategies, policies and processes.
How to contact us
To contact our Training and Consultancy team you can either fill in the contact us form on this page or email us at training@leonardcheshire.org.
Training
Through our training support, we equip learners with the knowledge, skills and confidence they need to remove barriers for disabled people and work in inclusive ways. Whether that's our work with managers, customer service teams, events teams, recruitment teams and HR – we work to ensure different teams understand the role they can play in creating a more inclusive workplace, culture, product or service.
Here are just some ways we can support your organisation:
Consultancy
Through our consultancy support, we work to solve-problems, provide guidance and enable organisations to implement best practice strategies, policies and processes.
We have supported organisations by:
Providing anticipatory adjustments support – ensuring services are inclusive for disabled customers.
Develop elearning content.
Working with disabled people to provide insight – enabling organisations to make more effective and inclusive decisions.
Developing best practice adjustment policies.
Reviewing their recruitment processes.
Authoring guidance and resources to enable organisations to upskill their employees, volunteers and networks.
We also provide subject-matter expertise to support Learning and Development teams to develop best practice disability inclusion e-learning and provide unique insight for organisations looking to consult with disabled people.
Contact us
If your organisation would like to contact our Training and Consultancy team fill in our form and we'll get back to you.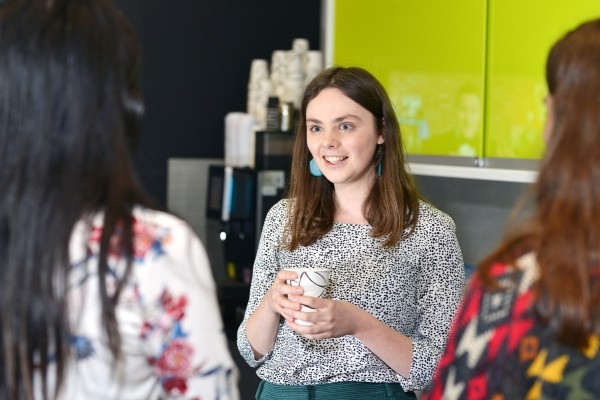 Who we've previously worked with
Here are some examples of our training and consultancy services and the support delivered to previous clients:
The Leonard Cheshire team brings innovative ideas, strong project management, deeply personal story-telling, and global pan-disability expertise. In working with Leonard Cheshire, all our expectations have been surpassed. - Expedia Group
Contact us
If you have any questions or enquiries please contact us on training@leonardcheshire.org.
Alternatively, you can call us on 020 3242 0200 or by post at: Training and Consultancy Team, Leonard Cheshire, 66 South Lambeth Road, London, SW8 1RL.
Please let us know if we can make any adjustments or changes to the way we work.