Give and Bake
Rise to the occasion by mixing, kneading, and selling your delicious bakes to give a slice back to disabled people in your community.
Order your free pack
Gather your friends and family and get baking to help us to support disabled people to live, learn and work — whatever their ability.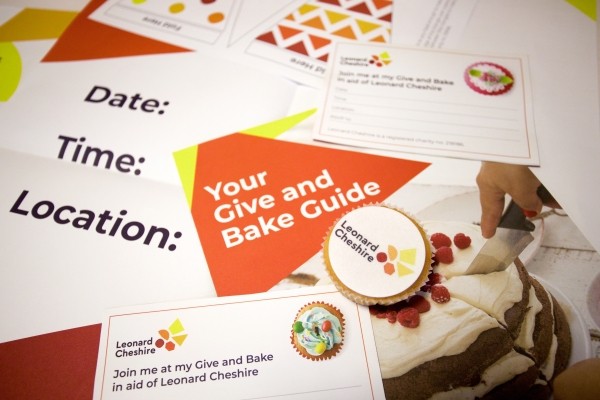 How to host your own Give and Bake
It couldn't be easier:
Order your free pack.
Get baking and make a mess in the kitchen.
Gather your colleagues at work or friends and family.
Raise some dough to help us continue to support disabled people.
What your pack contains
Step-by-step guide to organising your Give and Bake.
Giant poster to advertise your event.
Cake flags and balloons to make everything look wonderful!
Any questions?
If you have any questions about hosting a Give and Bake or want to find out more call 020 3242 0357 or email us at bake@leonardcheshire.org.
We'd also love to see your photos and hear your stories about how it went!
Cake recipes
From Paul's spiced apple cake to Michael Caines's carrot cake — our delicious recipes have got you covered.
Visit our recipes page for ideas on how to make your Give and Bake a success!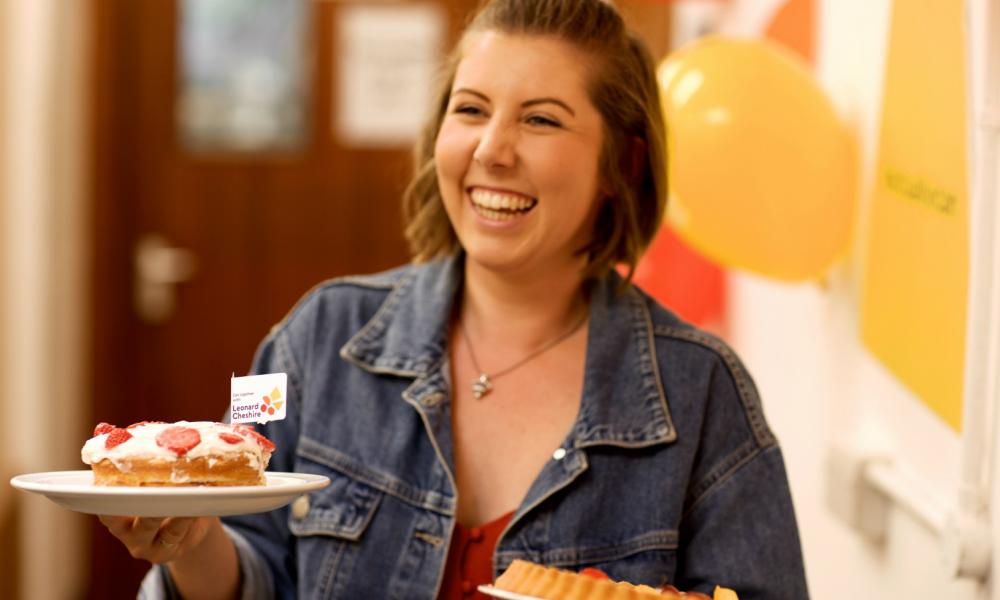 Already completed your event?
If you'd like to pay in your fundraising, you can pay in quickly using our form below or get in touch with us at events@leonardcheshire.org.
Alternatively, you can send a cheque made out to 'Leonard Cheshire' to us at: Give and Bake, Leonard Cheshire, 66 South Lambeth Road, London, SW8 1RL.