Find a care home
We have around 130 services across the UK. Providing the best possible care to the people who live in our services is always our priority. Pop in your postcode, town or city and search for care homes near you.
Showing results for your search
Displaying 71 total results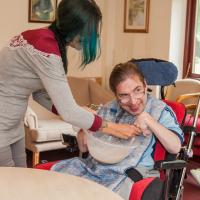 Alder House, in the village of Chigwell, is home for 22 adults with physical and learning disabilities. We're close to shops, parks and a post office, and our home itself is surrounded by woodland. We're just a short walk from Grange Hill underground...