London Marathon
---
Join our team for the famous London Marathon, where the 26.2 mile route takes you along the streets of London to finish on the Mall in front of Buckingham Palace.
Registration for the London Marathon 2021 has now closed.
If you are joining our team you will receive:
a welcome pack with a Leonard Cheshire running vest, and advice on training and fundraising 
unwavering support from our dedicated events team
organised training runs throughout the year
two cheer points during the race to keep you going
access to our post-race venue for a free massage and refreshments
Be a champion with us in 2021
---
''My favourite bit about running the marathon was having Leonard Cheshire cheer us on. It is a cause that it close to my heart and it means a lot to me to raise awareness of the work they do and for us runners to be raising thousands of pounds for them.' — Debbie, 2019 runner
'Seeing my family and people from Leonard Cheshire out there cheering me on made all of the difference. It really helped get me through.' — Deborah, 2019 runner
'It was a challenge of course but it is a great charity and a great cause.' — Kenneth, 2019 runner
'Just want to say a huge thank you for the opportunity to run London for Leonard Cheshire this year. It was an amazing experience, I thoroughly enjoyed every minute and to know it's helped such a fantastic charity is absolutely amazing!' — Christie, 2018 runner
---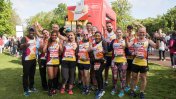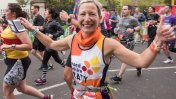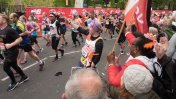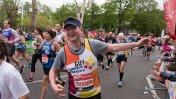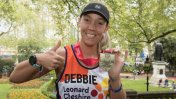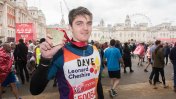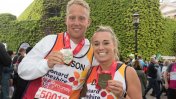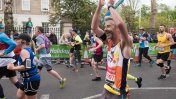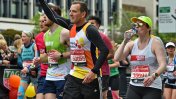 Got a ballot place?
If you were lucky enough to grab yourself a ballot place then we'd still love to have you on our team! You'll still receive all the same advice and support, but with no minimum sponsorship target.
Join our team
#actuallyican
Support individuals to live, learn and work as independently as they choose, whatever their ability.
8 out of 10 disabled people wer not born with their disability, so here's why our fundraising target is £1,800.
Many have become disabled after an accident, or from a stroke, cancer or developing conditions like multiple sclerosis or motor neurone disease. These life-changing circumstances can stop people in their tracks. Your marathon fundraising will make sure they can live a full life again, and achieve their dreams.
Check out our video to see who your money can support.
Already completed this event?