Speakers network
We've got the gift of the gab! Our speakers provide presentations, workshops and raise awareness of our work. These free sessions can be tailored to suit your group or interests.
What does a volunteer speaker do?
Our volunteer speakers visit schools, businesses, youth and community groups.
Speaker topics include:
Disability, inclusion and the effects of bullying.
Disability and workplace inclusion.
Our history and current work including our UK and international operations.
Volunteering opportunities in your area and how to get involved.
Fundraising activities and events.
All our speakers are free of charge, however donations to services or programmes are gratefully received.
If you are interested in becoming a speaker head over to our volunteering opportunities page.
I am sure the group now have a different view of disability and a few ideas on what they can do to make a difference and help others.
Request a speaker for your event
Our speakers network is currently being reviewed so we are unable to provide speakers for your group at the current time.
If you would be interested in a speaker in the future please fill out the speaker request form and we will keep your information on file to contact you when we can support your group.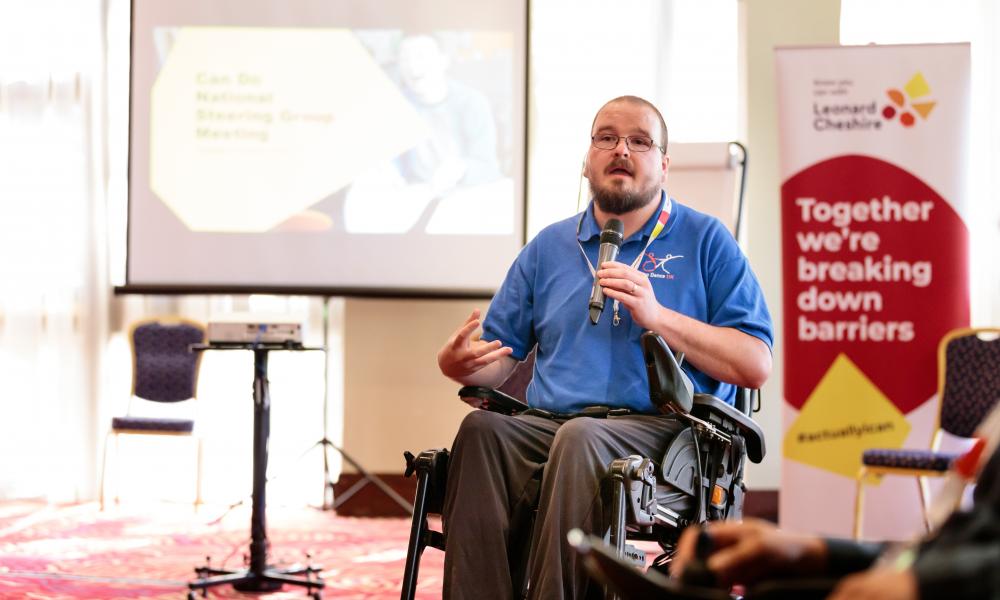 What does a speaker session look like?
Sessions can be presentation based or involve lots of fun activities. We are happy to tailor sessions, so if you are looking for something specific let us know.
Our speakers are also able to give talks remotely using virtual meeting tools. This means sessions can take place even if we don't have a speaker in your area!
Request a speaker
If you would like a talk to be given remotely, please specify on the speaker request form "virtual" in additional information when submitting your request.
If you are not part of a group, but would still like to attend one of our talks please complete the speaker request form. If you would like to request resources, such as leaflets, activity guides or posters to promote disability awareness or volunteering please also email speakers@leonardcheshire.org for further information.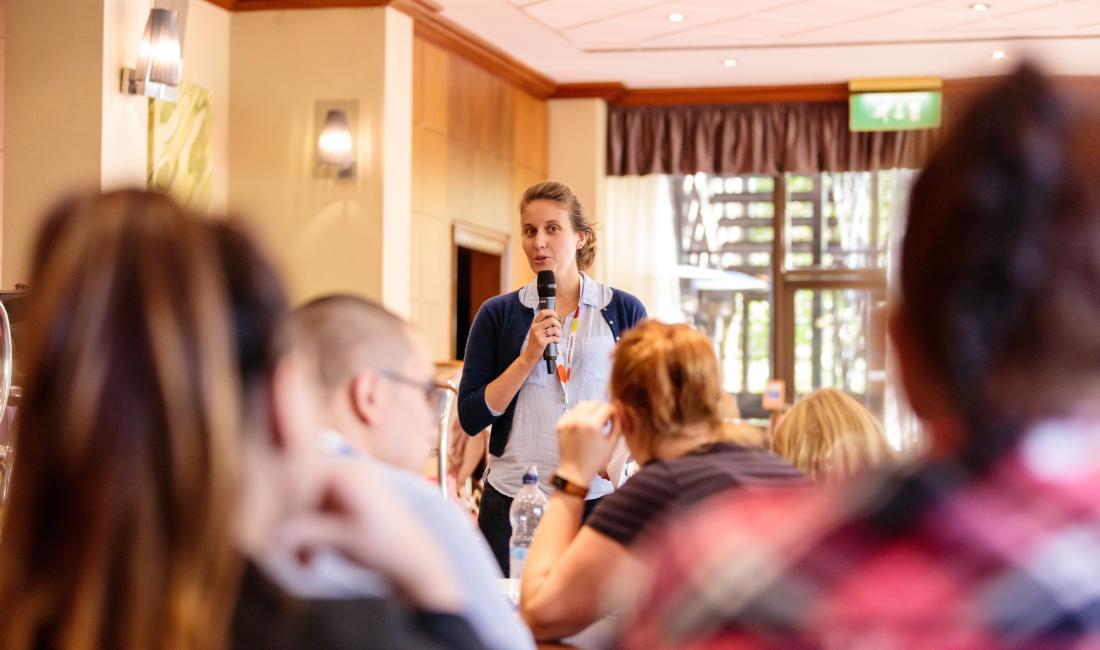 Reviews
Go Wales
"I enjoyed the presentations and it was interesting to hear about the work the organisation does. Learning about the different ways in which Leonard Cheshire help people to gain work experience and the initiatives to help them into employment and what help they can give to young people between 16-25 years old."
Arden University
"We enjoyed being able to hear Ian's experiences. Ian was a competent and engaging speaker who provoked a lot of debate within the group. They learnt not to make assumptions about groups of people. It will also help them to understand that everyone should be treated with respect and dignity."