#ISeePurple
Connect a disabled person this Christmas
Half of disabled people say they feel lonely. 1 in 5 don't have access to the internet.
Help connect a disabled person to their loved ones this winter.
Make a donation today
Natalie shares how your support can make a difference.
While many of us have relied on technology to stay connected with friends and loved ones during the coronavirus pandemic, even more disabled people have felt isolated.
On 3 December, International Day of People with Disabilities, we are showing our best purple.
Bev's story
Your support could help more people like Bev. Bev had a stroke many years ago and now has very limited mobility as a result. She also can't always make herself easily understood to unfamiliar people. We've been working with Bev to introduce her to new assistive technologies to help her communicate.
For Bev, the Gridpad 12 device with a 'fast talker' Gridset has been a great option. To operate the device, there is a switch attached to her chair that she operates with her left tricep. Through a series of switch 'clicks', Bev can scroll down and across the keyboard to select the letter she wants. A predictive text engine also helps Bev form the words she wants to use.
The Gridpad 12 also means she can access Skype to speak to her family. Something she really wanted to be able to do.
Bev's family are really pleased with how she has been progressing with the technology. Her daughter Jo said the technology has "given her independence like never before!"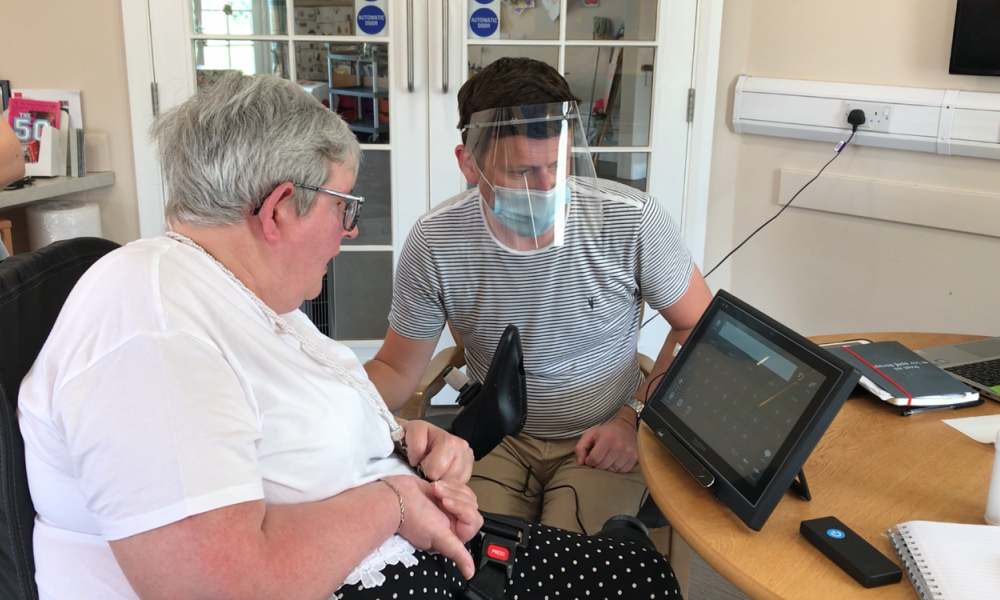 We're supporting #ISeePurple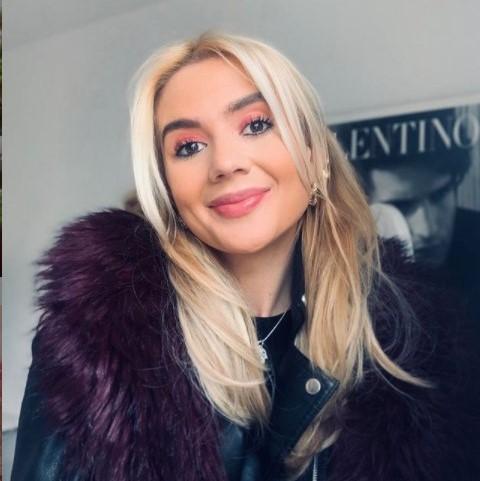 "Posing in this v cosy purple scarf for a reason today 💜 Leonard Cheshire is calling on the public to take part in a new social media campaign"
OK mag reporter Lottie Hulme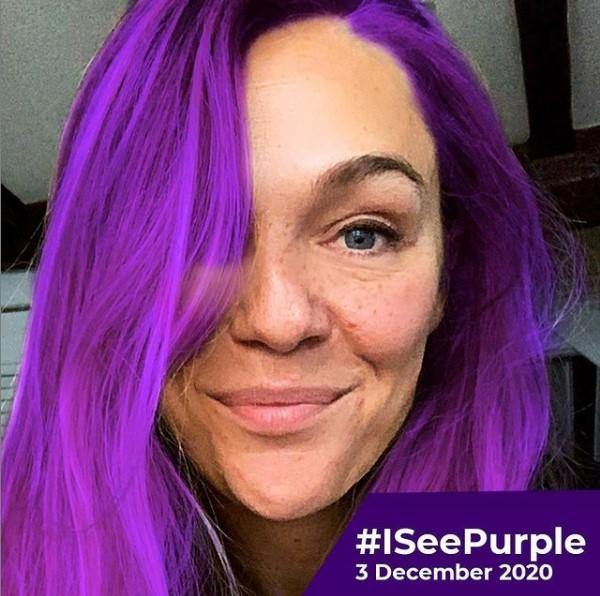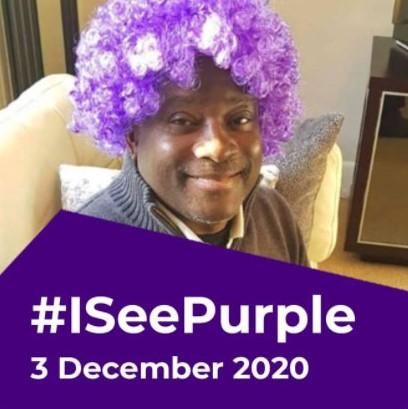 "The Disabled Access Rating App is supporting the Leonard Cheshire #iseepurple campaign to help raise awareness."
Disabled entrepreneur Mark Esho
Share your support using our social banners
Purple is the colour of disability. We want those with a disability to be seen – not only by their friends and family at Christmas but always. Too often we overlook those who need us the most. Show that you, like us, see purple by proudly wearing purple and sharing your very best purple on social media.