MOB cooking event
Working with Amar Latif and MOB Kitchen, we're challenging perceptions of disability.
Donate today to receive Amar's recipe.
Mob cooking event
One-off
Fresh from his semi-final appearance in the BBC's Celebrity MasterChef UK, Amar is took part in a cook-along with Instagram influencer @whatwillycook (Will Hughes) on Saturday 29 August 2020.
Watch and cook-along with Amar and Will on InstagramTV and follow @leonardcheshire #CelebrityCookAlong
Amar won the inaugural Stelios Awards in 2007, supported by Leonard Cheshire and has since become an ambassador for the charity in 2019.
He is looking forward to a swift return to the kitchen after just falling short of the prime time final:
"Leonard Cheshire were a pivotal influence on my business career.  I continue to have Actually I Can moments and I want to inspire young disabled people to experience them too. This is an opportunity to continue my culinary journey while helping to raise awareness and funding of potentially life changing programmes."
MOB cooking event
One-off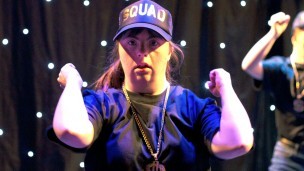 could help pay for community activities like dancing for a young disabled person so they can learn new skills and build their confidence.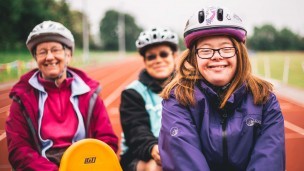 could support someone to take part in our cycling programme, encouraging disabled people to be more active and benefitting those with mental health conditions.
could help us to host cooking classes for the people that we support, giving them the confidence to be more independent in and out of the kitchen.
Or donate other amount