Rachel Khoo's vegan cocoa bean cake recipe
Le Cordon Bleu trained pastry chef Rachel Khoo is supporting Give and Bake by providing us with this fabulous vegan cocoa cake recipe.
Ingredients
For the cake
240g cooked black beans (or one 400g can of black beans, drained)
100g dates, pitted
175ml vegetable or coconut oil
80g ground flaxseeds
80g cocoa powder
2 tsp baking powder
2 tsp bicarbonate of soda
150g maple or carob syrup
1 tsp salt
For the icing
2 very ripe avocados
4 tbsp cocoa powder
4 tbsp carob or maple syrup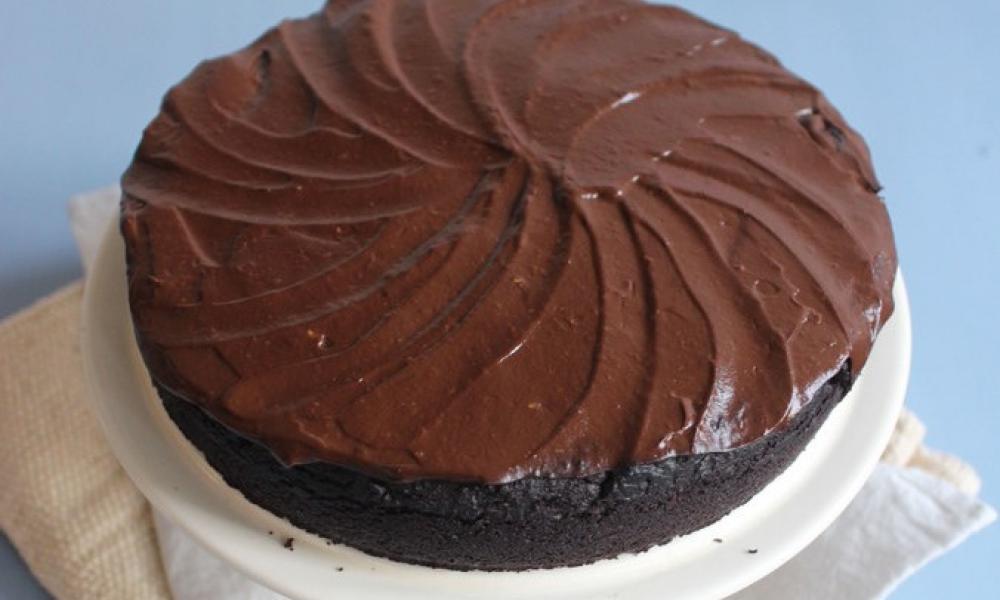 Method
Preheat the oven to 200°C/180°C (fan)/gas mark 6. In a food processor, blend the beans, dates and oil together to a smooth paste. Add the other ingredients and blend until everything is well incorporated.
Pour into a 20cm cake tin lined with baking paper and use a palette knife or spoon to smooth the top.
Bake for 45 minutes in the centre of the oven or until a skewer comes out clean. Leave to cool on a wire rack before placing carefully onto a serving plate (it breaks easily!).
Making the icing
To make the icing, scoop the avocados out of their skin and blend in a food processor with the other icing ingredients. Adjust the syrup to taste. Use a palette knife to spread over the top of the cake. The cake will keep in an airtight container for several days.
Bake for a cause
Inspired by Rachel's recipe? Host a Give and Bake party.