Jane Asher's lemon traybake
Actress Jane Asher is supporting Give and Bake this year by providing us with this beautiful lemon traybake recipe.
Ingredients
225g spreadable butter
225g castor sugar
four medium eggs
300g self-raising cake flour
one teaspoon of baking powder
grated rind and juice of one large lemon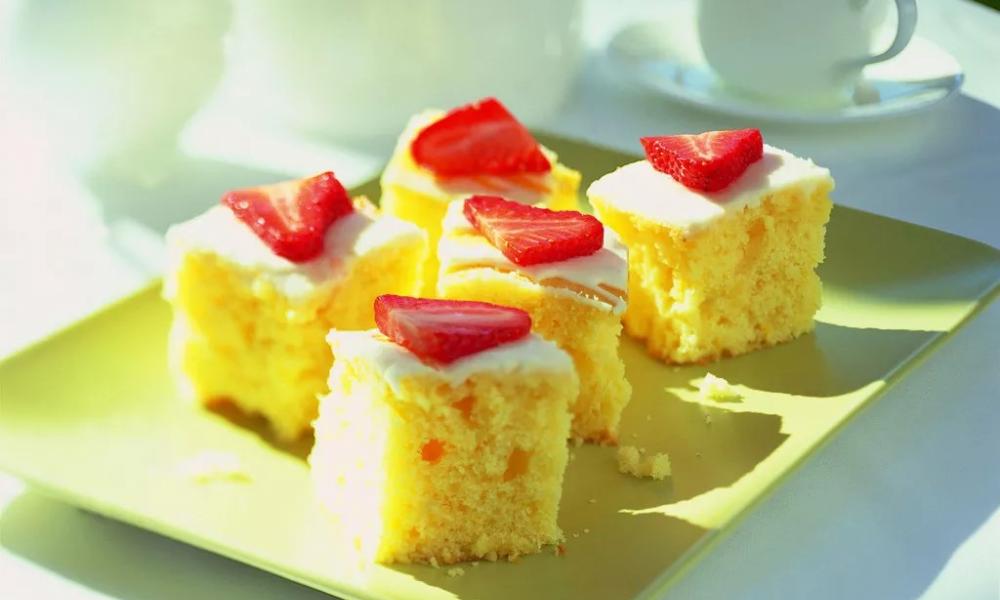 Method
Pre-heat the oven to 180°C (160°C fan assisted, 350°F, gas mark 4). Grease and line the bottom of a rectangular baking tray (roughly 30cm x 22cm)
Simply put all the ingredients into a mixing bowl and beat well together.
Turn the mix into the baking tray and bake for 35-40 minutes until risen and springy to the fingers. Let the cake cool in the tray.
Decoration ideas
Spread with lemony butter icing, mark into 16 slices and decorate each one with a sugar 'lemon slice'.
Drizzle with lemon glace icing and serve with raspberries.
For a soaked cake, make a lemon syrup:
In a small pan gently heat 125g sieved icing sugar in the juice of a lemon.
Stir for 2-3 minutes until a clear syrup is formed, not allowing it to boil.
Prick the cake all over with a fork while still warm from the oven, then gently spoon the syrup over it, letting it soak in gradually.
Once cold, remove from the tin and dust with a little extra icing sugar.
Use Jane's recipe for a good cause — host a Give and Bake party!
Bake for a cause
Use Jane's recipe for a good cause and host your own Give and Bake party!