Our executive team
Our executive team — led by Chief Executive Neil Heslop, are responsible for the day to day running of our charity.
Neil Heslop, Chief Executive
Neil lost his sight aged 21 and is a law graduate from Newcastle University. He holds an MBA from Cranfield School of Management and a Diploma in Marketing from the Chartered Institute of Marketing.
In 25 years in business Neil held senior leadership roles in the telecoms industry in North America and Europe. These include Head of Strategy and General Manager of Retail and online at O2, CEO of Cincinnati Bell Wireless and Director of CTIA the Wireless Association. 
Neil is a co-founder of the charity Blind in Business, serving as a Trustee from 1992 to 2018, and acted as an advisor to the UK Government on the introduction of the Disability Discrimination Act. He became CEO of international pan disability charity Leonard Cheshire in 2016. 
Neil is Co-Chair of the Disability Charities Consortium, a group of the eight largest disability charities dedicated to promoting the rights and interests of 13 million people with disabilities in the UK. In 2002 he was awarded the OBE for services to British Telecommunications and charity.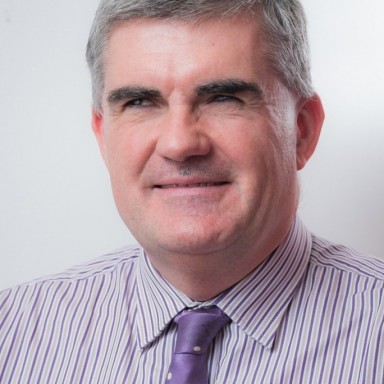 Andy James, Chief Financial Officer
Andy is a Fellow of the Chartered Institute of Management Accountants, and spent the first half of his career in finance roles in IT, Telecoms and Manufacturing at various corporate entities, ranging from a start-up to US-based global telecoms company, Avaya.
In 2004 he made a conscious decision to move to the not-for-profit sector, and joined Turning Point, a charity that provides health and social care services in substance misuse, mental health and learning disability.
He worked for a year as Interim Finance Director at Alzheimer's Society, before joining Leonard Cheshire in December 2017.
Kate Burt, Executive Director Marketing and Fundraising
Kate joined Leonard Cheshire in April 2017. The majority of her career has been in the third sector in fundraising and marketing roles at UK charities including The Variety Club and The Prince's Trust and for international sports NGO Right To Play.
In 2012 she took time out from the charity sector to run the sport of rowing during the London Olympic and Paralympic Games.
Hugh Fenn, Executive Director UK Care Service 
Hugh joined Leonard Cheshire in November 2016 from a senior role in social housing to take on strategic and operational leadership for UK services.
Hugh has previously held a number of senior roles in the aviation and hospitality sectors and has always focused on multi-site management and the delivery of exceptional customer service.
Tiziana Oliva, Executive Director International
Tiziana oversees Leonard Cheshire's international work. She holds an MA in human rights and has enjoyed a successful career in international development working in different parts of the world, including Africa, Asia, Latin America and Eastern Europe.
She joined the charity from the VSO's executive team, where in her position as director she had responsibility for operations in over 20 countries and several regional hubs.
She has also worked in senior leadership roles in Merlin and CARE International, including field work on humanitarian interventions as well as long term recovery and development programmes.
Laura Crandley, Executive Director Partnerships
Laura joined Leonard Cheshire in October 2016 and took up her current role in April 2017. She is responsible for our corporate and voluntary sector partnerships, volunteering and our UK skills, confidence and employment programmes.
Laura has a background in finance where she held senior positions in both the private and voluntary sector for 20 years. She has a particular interest in supporting individuals to gain the skills to achieve their potential and influencing employers to be truly inclusive.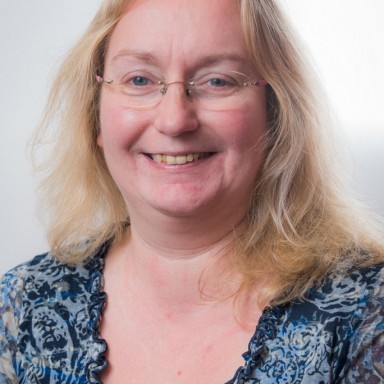 David Jessop, Executive Director People
David joined Leonard Cheshire in August 2016. Prior to joining the charity, he held a number of senior roles within third sector and commercial organisations, including The Royal British Legion Industries, Rathbone UK and Harrods Limited.
David has a special interest in tackling social disadvantage and is a former board member of ERSA, the Employment Related Services Association.
Jon Petty, Executive Director Technology
Jon joined Leonard Cheshire in January 2017 and is responsible for the charity's technology operations and promoting the use of cutting-edge assistive technology for people with disabilities.
Jon previously held senior operational and commercial roles in the retail, gaming and telecoms industries for more than twenty years. Jon is passionate about the potential digital technology offers to improve lives.