Christmas appeal
Help someone, like Natalie, to connect this Christmas.

Your donation can help fund our life-changing technology programmes which promote independence, introduce new hobbies and offer a whole new world of communication.
Natalie's Story
Natalie uses a wheelchair and lives in one of our supported living homes in Northern Ireland. Throughout the restrictions and lockdowns, visits from Support Workers reduced as staff resources were stretched due to coronavirus. And with no friends or family living locally, Natalie found herself extremely isolated.
Thankfully, a few months before lockdown, Natalie got involved in one of the projects we run to help disabled people become more confident with technology.
We taught her how to use the internet safely, provided her with a touchscreen and smart speaker, and introduced her to the virtual assistant, Alexa – who served as "a shining light" for Natalie during the darkest of times.
Best of all is the chance it gives Natalie to connect with her friends and family – allowing her to virtually celebrate her niece's first Christmas in America!
So please donate to help make a positive change this year – and give people like Natalie the skills and equipment to celebrate this Christmas.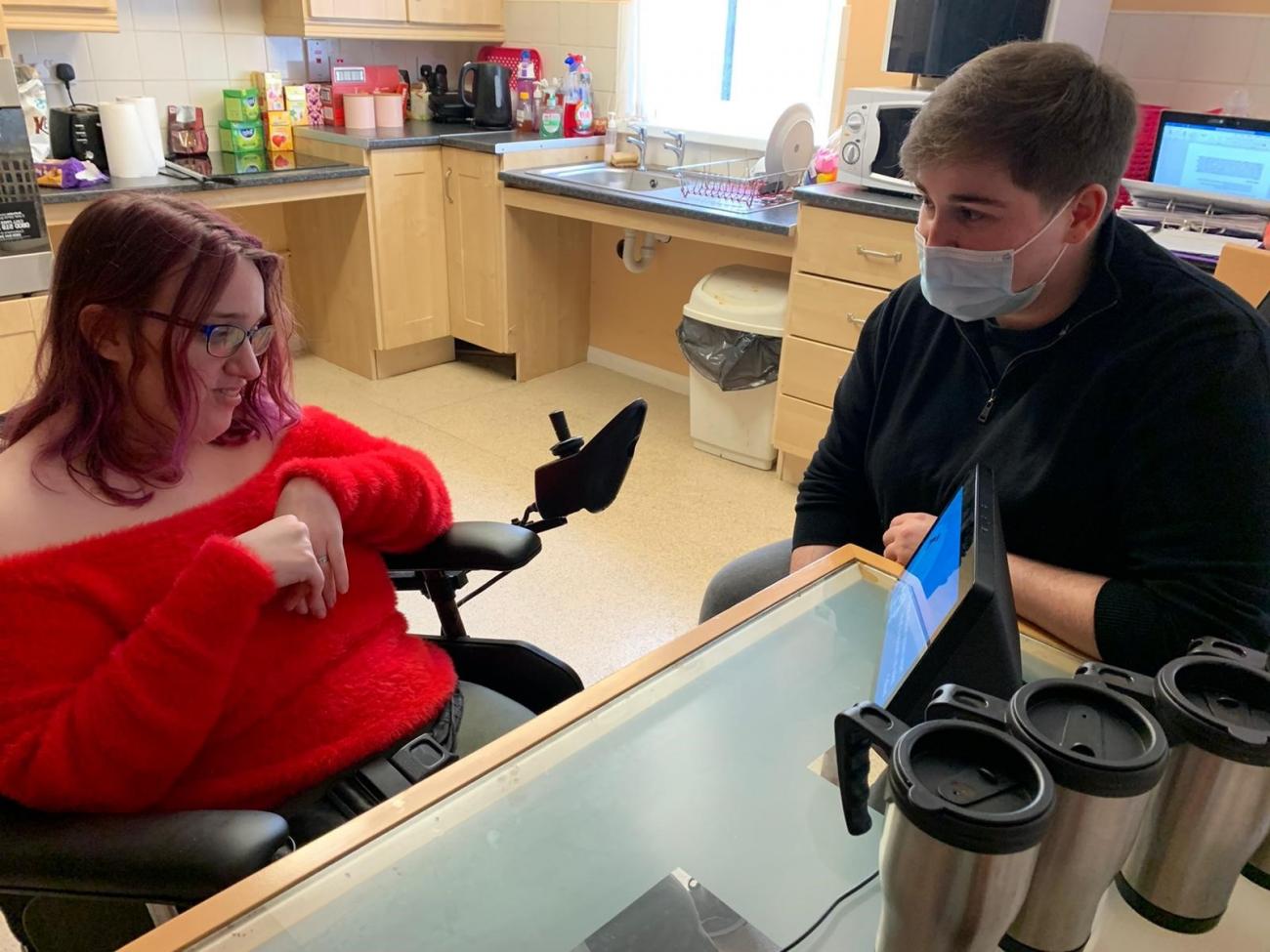 Who are Leonard Cheshire?
We are a UK charity supporting individuals to live, learn and work as independently as they choose, whatever their ability.
What do we do?
We work across the UK delivering care services and programmes. We have volunteering opportunities and events you can get involved in too. We also deliver programmes internationally around work, education and youth advocacy.
Why your donation matters?
Your gift could help provide a training session on how to use the internet safely and take advantage of life-changing virtual assistant technology. It could also help buy a smart speaker for a disabled person, so they can use a virtual assistant to make calls and connect with the world around them. And it could help pay for a touchscreen and allow a disabled person to make video calls and see the faces of their loved ones this Christmas.