Our shops
We currently run five shops around the country. By shopping with us, you are supporting our work and providing valuable funding.
Our shops are now closed. We're currently not taking any donations. 
Shops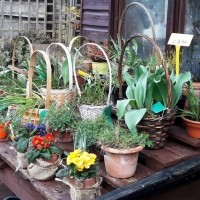 Bells Piece Shop
Bells Piece, Hale Road, Farnham, GU9 9RL
Our Bells Piece shop sells items made by the residents through the Celebrated Artists Programme.
These include horticultural and food sales all made onsite!
Contact number: 01252 715 138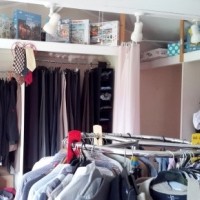 Charity Shop in the Garden
St Bridget's, Ilex Close, Rustington, BN16 2RX
Charity Shop in the Garden is our smallest traditional onsite shop.
It sells the crème de la crème of all donations they receive, has specialist sales of vintage and antique throughout the years.
​Contact number: 01903 783 988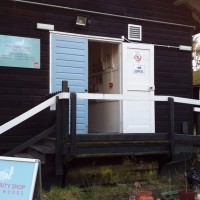 Charity Shop in the Woods​ - Godalming
Hydon Hill, Clock Barn Lane, Godalming, GU8 4BA
Charity Shop in the Woods is a traditional charity shop with the luxury of three shops onsite at the service.
They also sell furniture, have an extensive book collection and a vintage/retro section.
​Contact number: 01483 860 516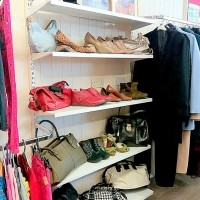 The Cheshire Box - Dorchester
6 Hardye Arcade, South Street, Dorchester, DT1 1BZ
The Cheshire Box is a traditional high street charity shop selling bric a brac to clothing for the family.
Contact number:  01305 269 687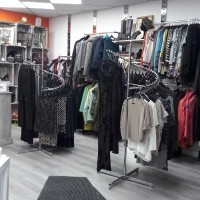 Wetherby Shop
10 Market Place, Wetherby, West Yorkshire, LS22 6LQ
Our charity shop in Wetherby is one of our oldest shop's and run entirely by volunteers.
​Contact number: 01937 587 740
Ebay
You can also browse hundreds of fantastic items in our Leonard Cheshire Ebay shop. We add a wide range of new items every week. From clothing to board games, shoes to instruments - you'll be sure to find fantastic items, at amazing prices!
Volunteering Opportunities
Our shops also offer volunteering opportunities for you to give something back to your local community.
Learn More