Our shops
We currently run two shops around the country. By shopping with us, you are supporting our work and providing valuable funding.
Our shops are now closed. We're currently not taking any donations. 
Shops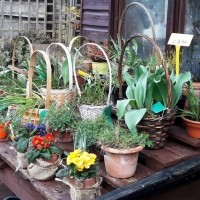 Bells Piece Shop
Bells Piece, Hale Road, Farnham, GU9 9RL
Our Bells Piece shop sells items made by the residents through the Celebrated Artists Programme.
These include horticultural and food sales all made onsite!
Contact number: 01252 715 138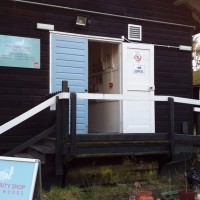 Charity Shop in the Woods​ - Godalming
Hydon Hill, Clock Barn Lane, Godalming, GU8 4BA
Charity Shop in the Woods is a traditional charity shop with the luxury of three shops onsite at the service.
They also sell furniture, have an extensive book collection and a vintage/retro section.
​Contact number: 01483 860 516
Volunteering Opportunities
Our shops also offer volunteering opportunities for you to give something back to your local community.
Learn More